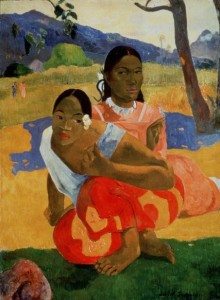 Does $300 million dollars sound like a lot of money for a painting? Well, not to a very passionate art collector who purchased this portrait last year!
The painting is called 'When Will You Marry?' and was created by French impressionist Paul Gauguin in 1892. Apparently, it is inspired by the scenery of Tahiti, a place that Gauguin visited twice in his attempt of finding purity and inspiration. The first time he travelled there was in 1891 after his marriage began to fall apart.
The idea behind Gauguin's series of Tahitian illustrations was to create a Universe where people live only to dance, to sing and to make love. In fact, it is believed that the artist actually did get a taste of that primitive lifestyle, as he was involved with several local women.
However, as he returned to Paris to expose his new work, the paintings didn't get much attention. Sadly, Gauguin passed away as a bitter, sad artist.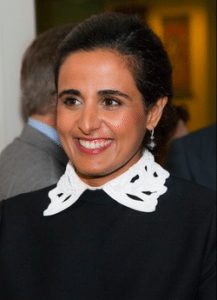 Ironically enough, the painting 'When Will You Marry?' was just recently sold to Sheikha Al-Mayassa bint Hamad bin Khalifa Al-Thani for only $300 million dollars.
Apart from coming from a well known family, the Sheikha has a B.A. degree in Literature. She has hosted some of the largest art exhibitions worldwide and she is thought to have purchased some of the most expensive paintings ever sold. Some of them might be 'The Card Players' by Cezanne ($250 million) or Damien Hirst's cabinet for $20 million.
Perhaps you'd know a few paintings that are visually more engaging than this one. But don't get all so surprised. In 2006, Jackson Pollock's painting 'No. 5' sold out for $170 million and it looks like this: