This lone lamb has broken away from the flock to make a gutsy stand on the Kjeragbolten boulder in Norway. The confident climber seems oblivious to the 984-m (3,228-ft) drop below.
Kjeragbolten is the high point of a hiker's paradise on Kjerag mountain, southern Norway. This rock hasn't rolled since 50,000 BCE when it was wedged firmly in place during the last Ice Age. The spot has become the ultimate photo opportunity for tourists, while the area's mountain sheep aren't camera-shy either. Adrenaline junkies use the boulder for BASE jumping – leaping off, then opening a parachute.
Aerial Adrenaline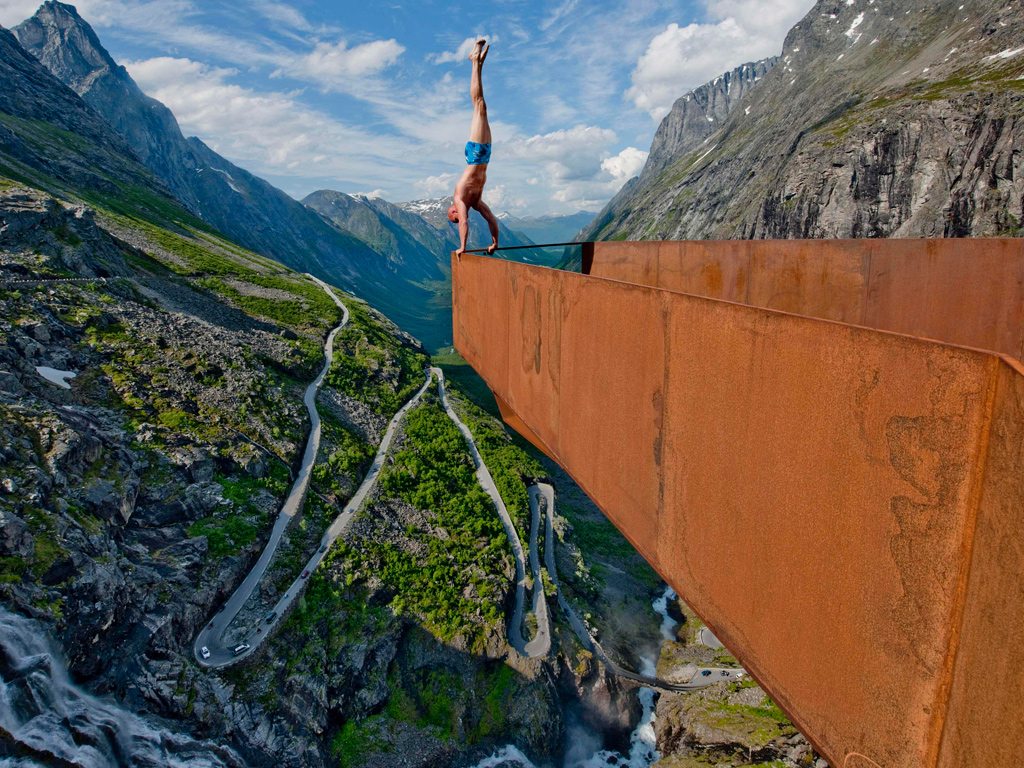 Extreme artist Eskil Ronningsbakken amazes his fans with his aerial antics. He performed a handstand on a stack of chairs on Kjeragbolten, rode a unicycle on a cliff, and pushed a bicycle over a high-flying tightrope.