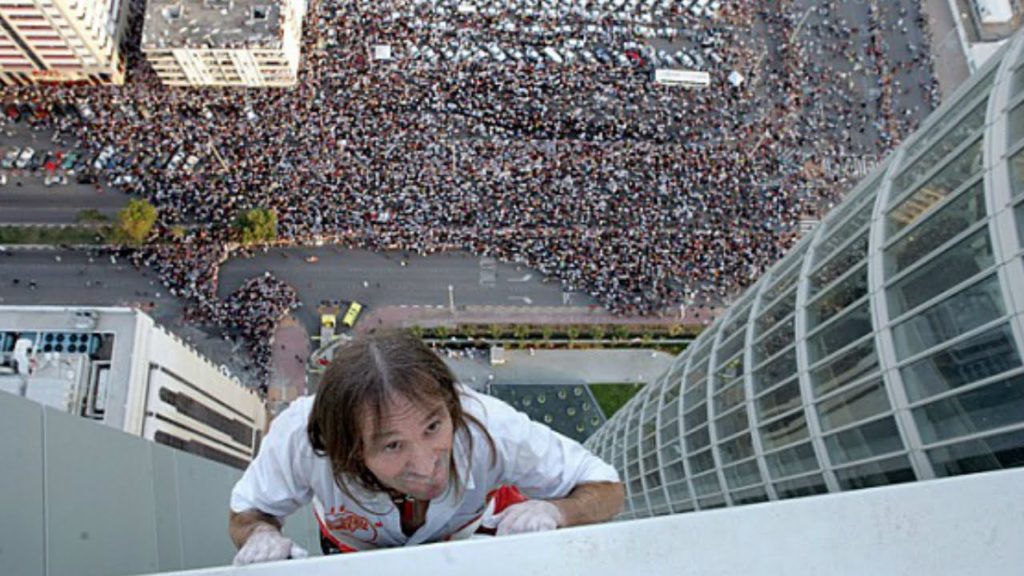 Free solo climber Alain Robert is seen here on his way up the Abu Dhabi Investment Authority (ADIA) Building, United Arab Emirates, in 2007. The skyscraper is 185 m (607 ft) high.
Spider-Man scaling skyscrapers is the stuff of superhero stories. But one Frenchman has brought comic strips to life with a series of incredible climbs. His amazing antics have led to both awards and arrests around the world.
Meaning "free from aid", free solo climbing involves climbing without ropes or safety equipment. Climber extraordinaire Alain Robert has reached the summit of the world's tallest buildings, often using just a pair of climbing shoes and his bare hands. Some of his stunts have been authorized, but he has also been arrested many times for scaling buildings without permission.