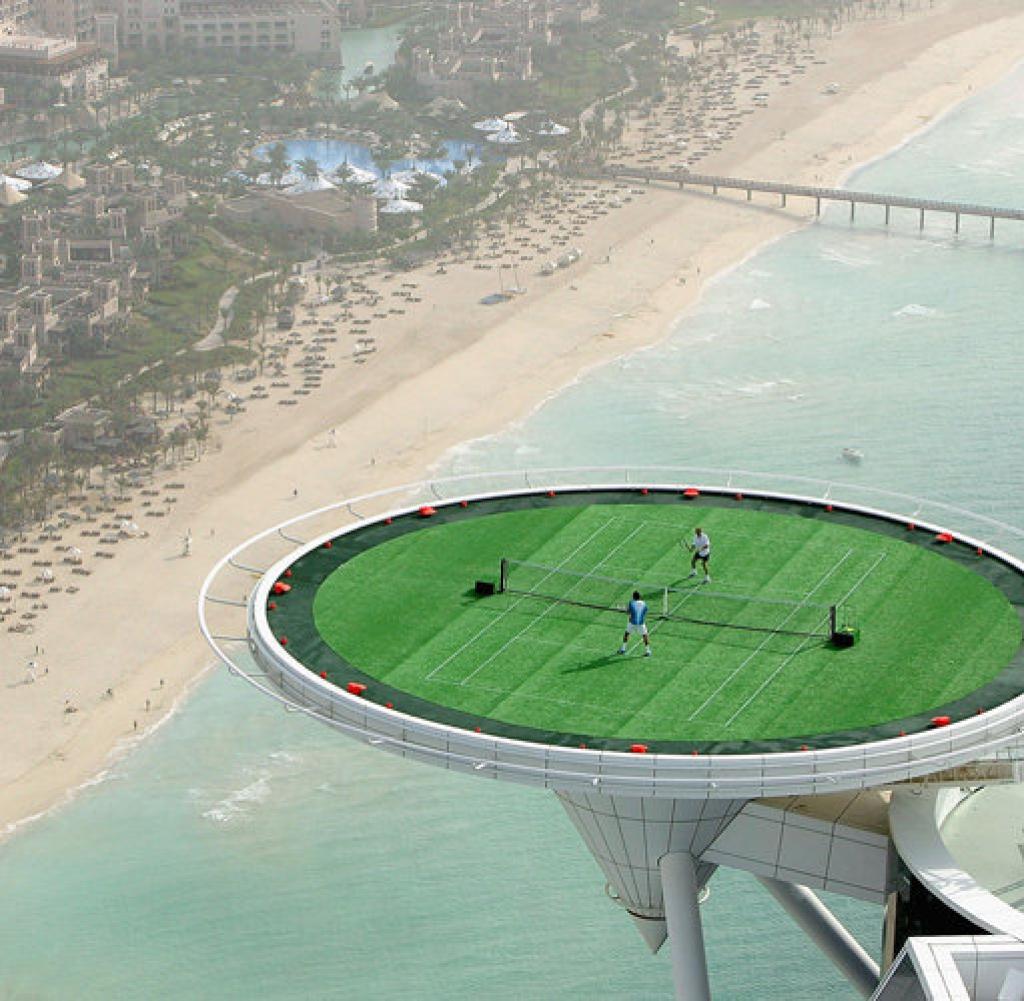 Federer and Agassi were in training for the Dubai Duty Free Men's Championship when they gave this sky-high court a try.
This pair of aces were hitting high during their breathtaking tennis match on the helipad of a seven-star hotel in Dubai. Switzerland's Roger Federer played the USA's Andre Agassi in a friendly game on the world's highest court in 2005.
The luxurious Burj Al Arab stands 321 m (1,053 ft) tall on a purpose-built island. Both players had the advantage when they saw the views of Dubai from the hotel's helipad, 211 m (692 ft) up. They smashed a few balls over the edge into the sea, but no one was keen to go and retrieve them!
Games With Altitude
In 2007 FIFA (football's governing body) banned international football matches at high altitude. Playing at more than 2,500 m (8,200 ft) above sea level can be damaging to health. The thinner air gives an advantage to players used to such conditions. This pitch in Switzerland is at 2,000 m (6,560 ft).