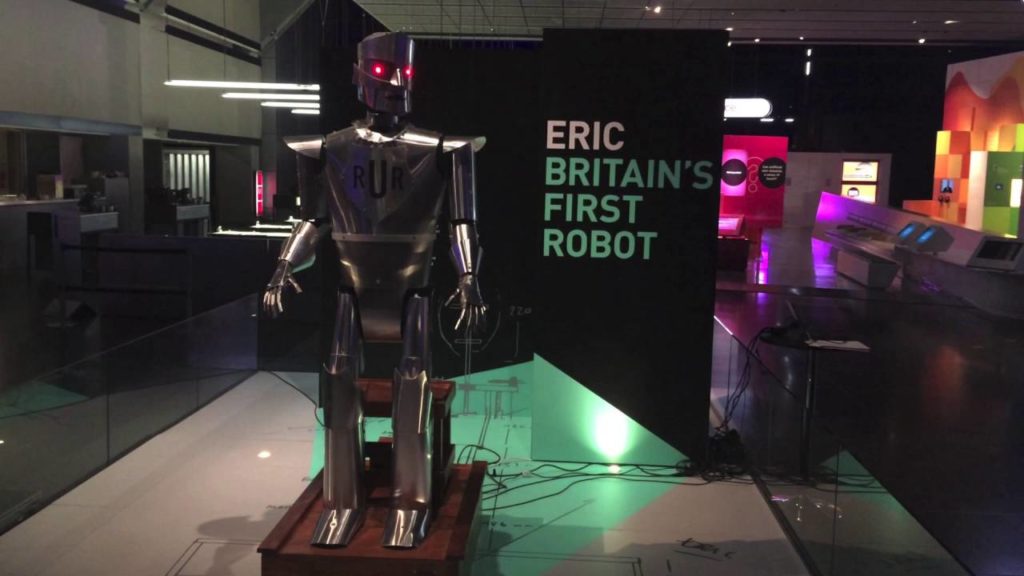 Built in 1928, Eric was the UK's first robot – a talking, moving automaton that was created by Captain Richards and AH Reffell less than a decade after the word robot was first used. But after wowing crowds in Europe and the US, he mysteriously disappeared.
Now, with the help of 861 backers on Kickstarter, London's Science Museum has brought Eric back to life, recreating him for a blockbuster exhibition opening this month. Robots explores our 500-year quest to reimagine ourselves in mechanical form, from a 16th-Century articulated iron manikin to the newly-restored Inkha, a robot receptionist who greeted visitors to King's College London between 2002 and 2014. There will be over 100 robots on display, prompting visitors to think about the way our ever-more-human contraptions have been shaped by religious belief, the Industrial Revolution, popular culture, and our visions of the future.
Head to the Science Museum website for full details of the exhibition and the accompanying programme of events, which include film screenings, panel discussions, a comedy quiz show and a robotthemed sleepover for grown-ups.