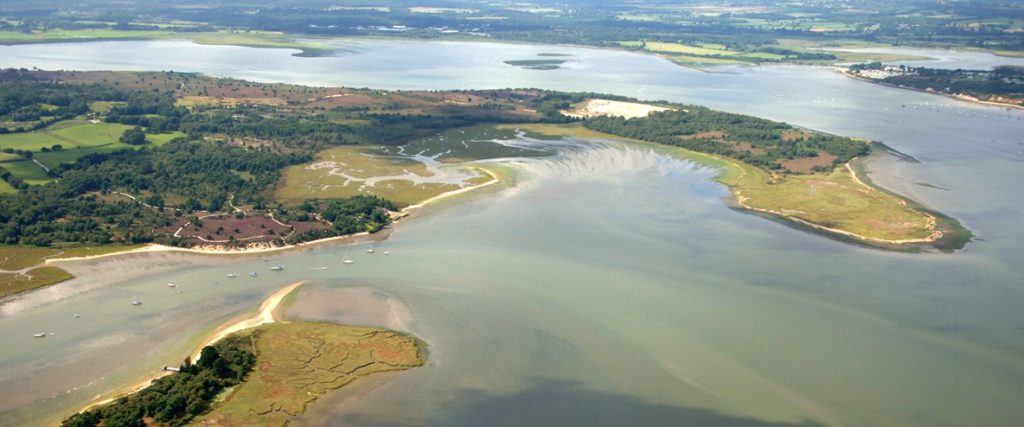 What's it like? There's an excellent reason Winterwatch is filmed here. This beautiful, sandy peninsular with ancient oak woodland, tidal salt marshes and heatherlined paths wiggling around Poole Harbour is bursting with animal life.
What can I see? If the views of Poole Harbour aren't reason enough to go, you can also see a wide array of coastal birds: waders, ducks, avocets, black-tailed godwits, curlews and brent geese. Walkers might also catch sight of sika deer, a species native to East Asia that keeps its spots when it reaches maturity. These full-grown Bambis are fond of Arne's famous lowland heath.
Distance: If you walk both the Shipstal Point and Coombe trails, it's a six-to-eight kilometer hike.
How long does it take? Two to three hours at a leisurely pace, allowing plenty of time for nature spotting.
Getting there: By far the easiest way to get to Arne is by car, and there is lots of parking. But the nearest town of Wareham – just over two hours from London Waterloo by train – is only six kilometres away. Cyclists can then follow the excellent Sustrans bike route to the reserve.
Refreshments: There's a cafe serving hot drinks, meals, sandwiches and cakes.