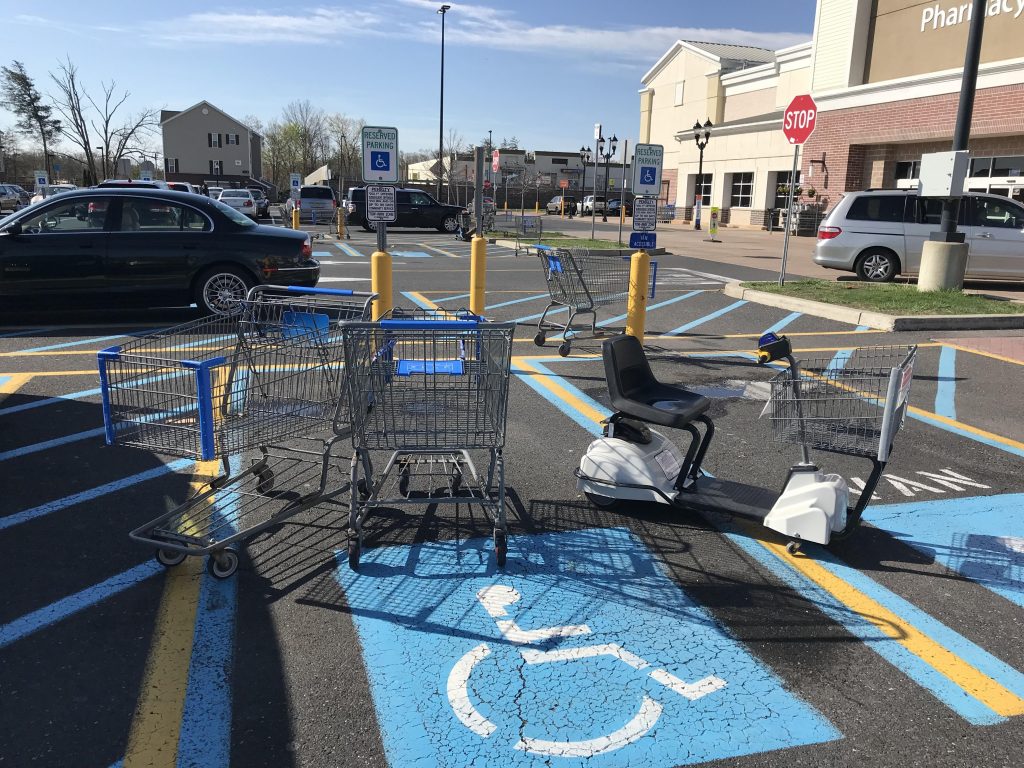 9. Leave carts in places that are not the designated cart corral or back at the store entrance.
This is a horrible, weird, evil habit – you know who you are, stop it. (Unless you're disabled, but y'know, disabled people generally aren't parking in the back of the Target parking lot, and people with small children return their carts all the time, so that's not an excuse either.)
We are judging you on this one.